Newyears gift
For all you GNOME users with extreme compression needs, I bring you an early newyear present, LZMA support in file-roller.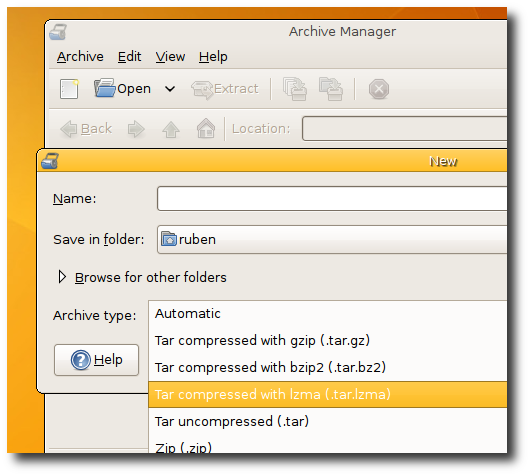 Squeezes even more than bzip2!
This was done in under an hour, kudos to Paolo Bacchilega (who made file-roller) for making it this easy.
Happy newyear!
PS: This is probably my first post to hit Planet-GNOME (I'm not a high volume blogger), so: Hi everybody!